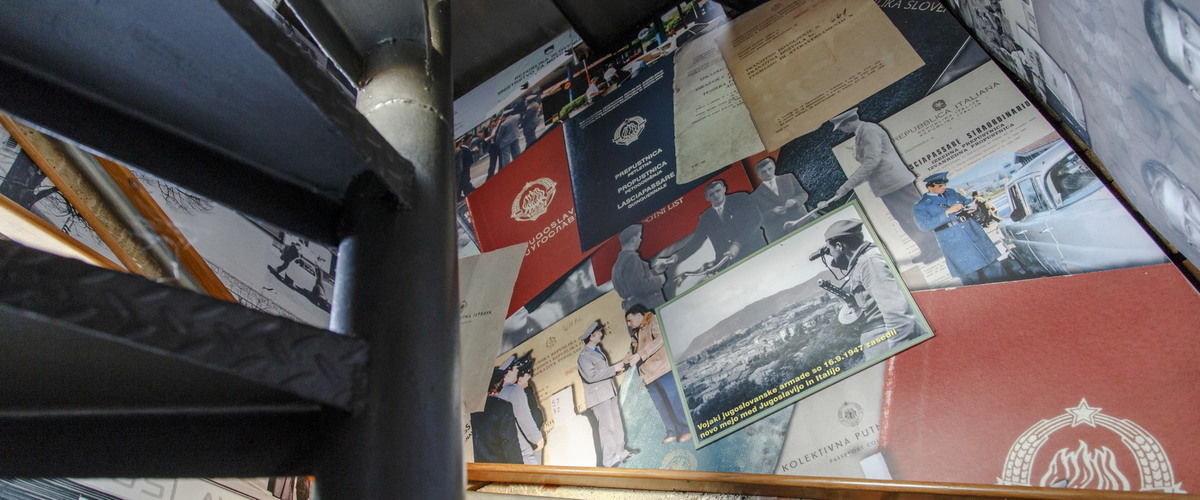 Military Watchtower
The military watchtower is situated in Vrtojba, next to the former Italian-Yugoslavian state border. It was built by the Yugoslavian Army in 1948 and was used to oversee the border up until 1991. In 2006, Goriški muzej turned it into a small memorial museum, the smallest of its kind in Slovenia. It shows an exhibition about what life was like next to the new state border demarcated in 1947, which divided the previously unified cultural, social, economic and political territory of the Goriška region into two parts. A breathtaking view from the tower reveals the surroundings, which used to be under strict supervision, especially during the Cold War. On the initiative of Goriški muzej, the Municipality of Šempeter-Vrtojba declared the military watchtower a site of national cultural importance and saved it from ruin.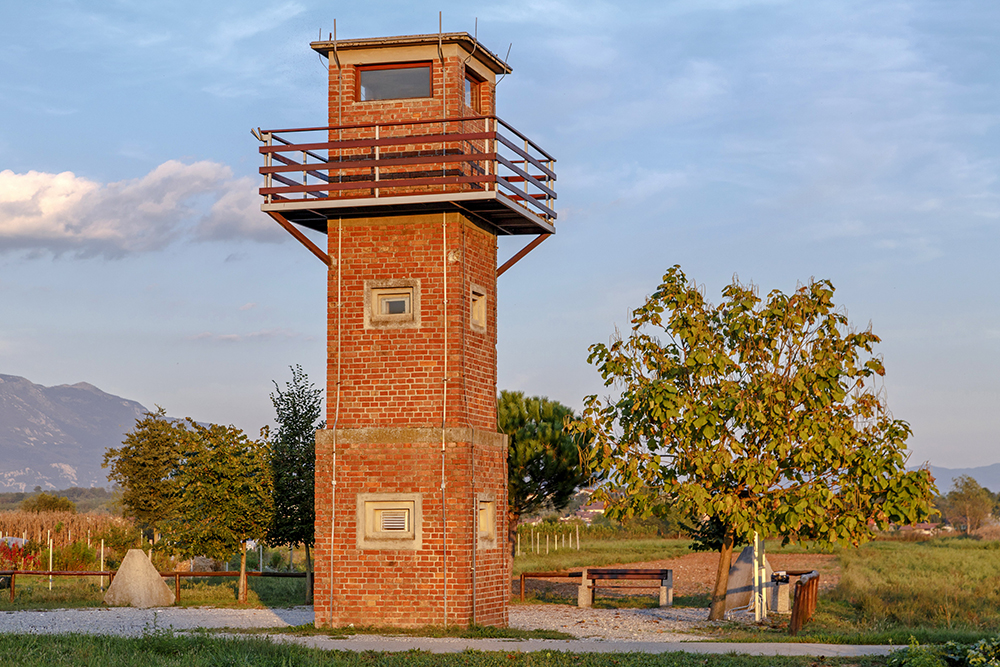 Visitors can take a self-guided tour of the watchtower. Pick up the key at:
Hotel Lipa
Trg Ivana Roba 7, 5290 Šempeter pri Gorici

Tel: +386 (0)5 33 66 000
Every day: 24 ur
Turistična agencija Gea

Trg Ivana Roba 4
5290 Šempeter pri Gorici
Tel: +386 (0)5 39 36 117
Tel: +386 (0)5 39 36 116
Monday–Friday: 9.00–18.00
Saturday: 9.00–12.00
Sunday and holidays: closed
Gostilna Rutinca

Ulica 9. septembra 152, Vrtojba
5290 Šempeter pri Gorici
Tel: +386 (0)5 30 36 150
Monday–Tuesday: closed
Wednesday–Thursday: 11.00–15.00 and 18.00–22.00
Friday: 11.00–23.00
Saturday: 12.00–23.00
Sunday and holidays: 11.00–22.00
At the European Museum of the Year Award competition (Dublin, EMYA 2008), the Regional Museum Goriški muzej received a quality recognition award for this museum collection and was shortlisted.