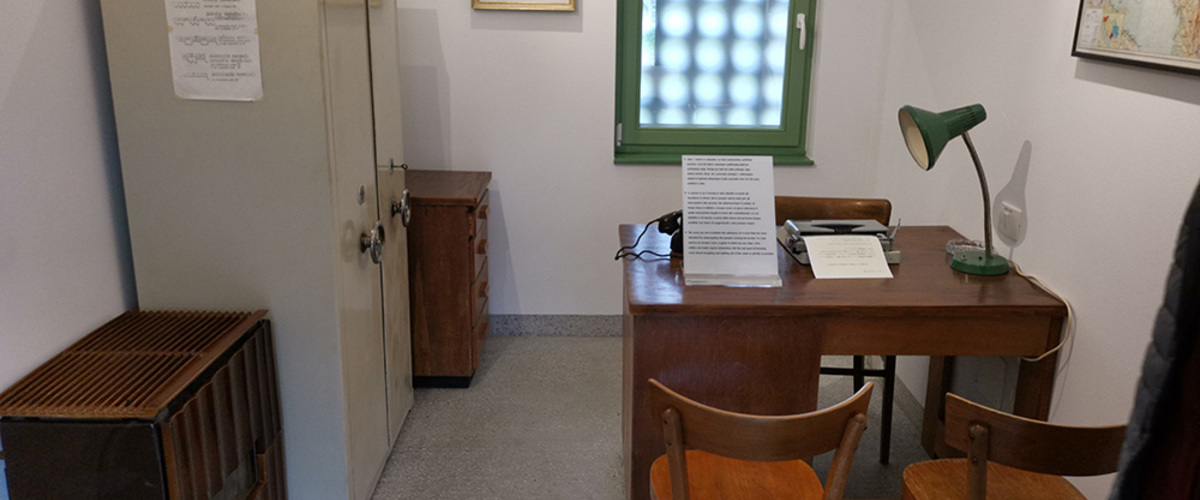 Escape room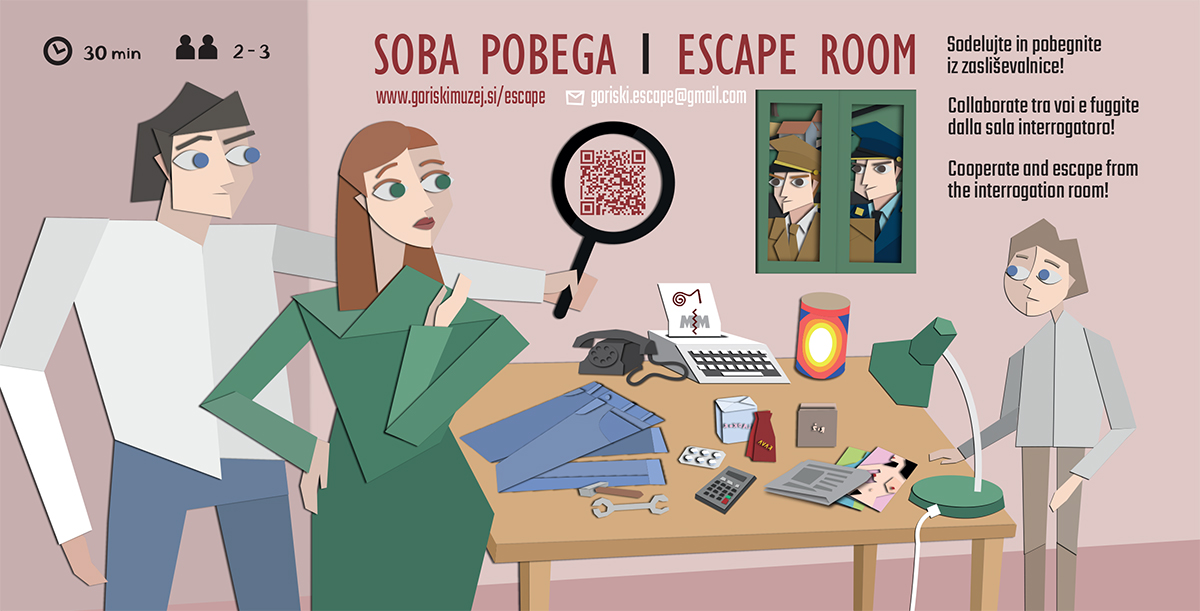 The year is 1982. You were stopped at the border; they're convinced you're smuggling, that is secretly carrying something across the border. They lock you in the interrogation room from which you must escape. You take on the role of a smuggler who has to find the solution with the help of riddles, hidden artefacts and logical associations in order to open the door to freedom.
Duration: 30 minutes
No. of players: 2–3
Price: 2 players 15 €, 3 players 20 €
Must book at least 3 days in advance at: goriski.escape@gmail.com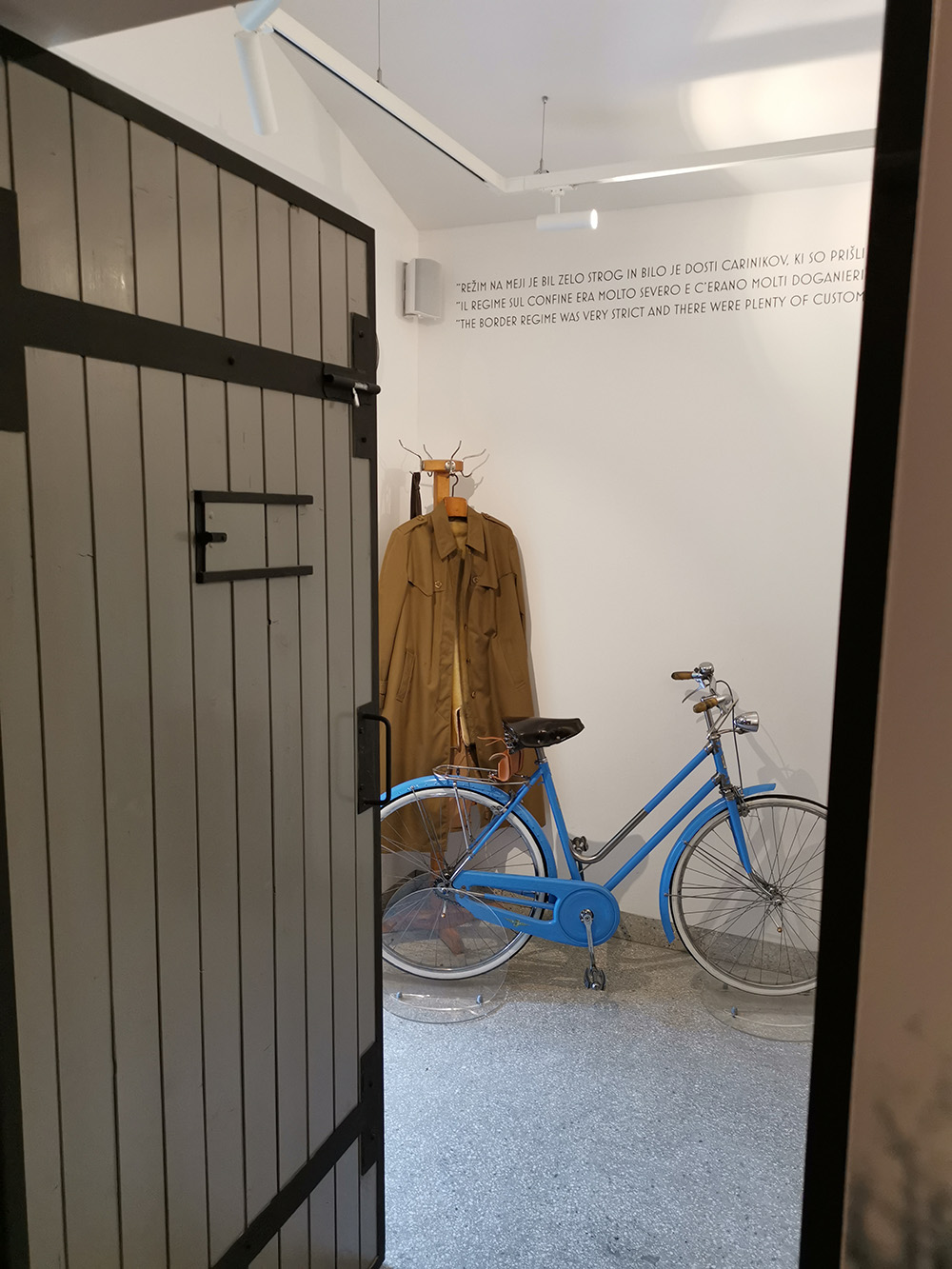 Collaborators on this project include Radoš Bolčina, Michele Di Bartolomeo, Gorazd Jakomini and Luka Ličar, to whom we would like to extend our sincerest thanks.
Schedule
Monday–Friday:
13.00–17.00
Saturday, Sunday and holidays:
Winter schedule: 17.00–19.00
Summer schedule: 18.00–20.00
Closed: January 1, Easter, November 1, December 25
Winter schedule 1. 11.–30. 4.
Summer schedule 1. 5.–31. 10.