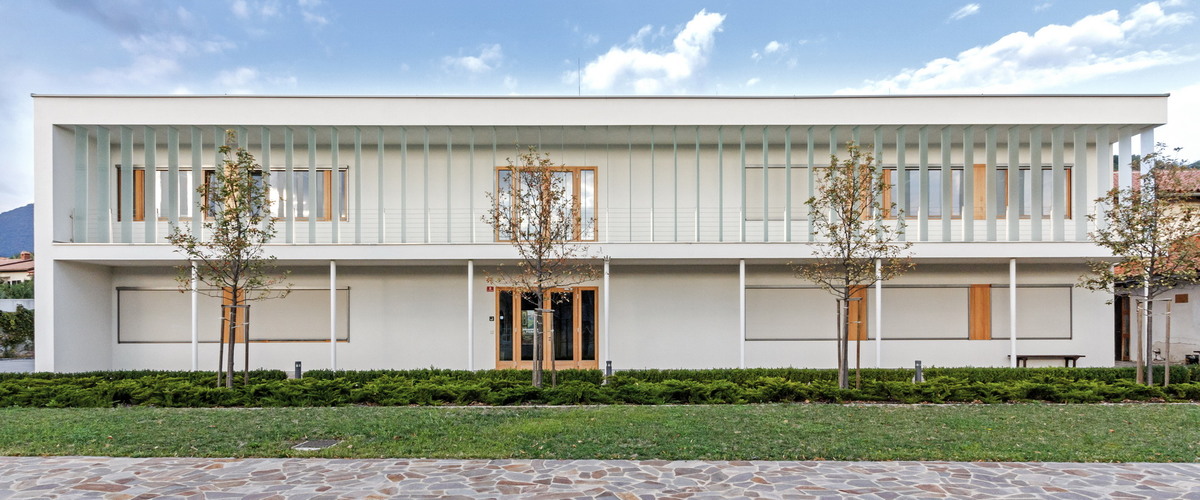 Activity
The Regional Museum Goriški muzej is a regional museum with a general character. It operates in the historical Goriška region, in the part now belonging to the Republic of Slovenia. The museum covers eleven municipalities (City Municipality of Nova Gorica, Ajdovščina, Renče-Vogrsko, Miren-Kostanjevica, Šempeter-Vrtojba, Vipava, Brda, Divača, Kanal ob Soči, Komen and Sežana). Due to its position near the border, the museum also cooperates with the Slovenian minority in Italy on individual projects. The museum collaborates with other related Italian cultural institutions in Friuli-Venezia Giulia and develops other forms of international cooperation with museums in neighbouring countries. The museum typically researches problems concerning local studies, which is why it is systematically building its own library with local studies literature in Slovenian and Italian that has been published on both sides of the border. The results of these studies are published in monographic publications, in the periodical publication Goriški letnik, and in other periodicals.
The museum owns eleven museum collections: Kromberk Castle, Villa Bartolomei in the town of Solkan, Dobrovo Castle, Museum Collection Ajdovščina, Museum Collection Railway Station in Nova Gorica, Military Watchtower in Vrtojba, Museum Collection Miren, Alojz Gradnik and Ludvik Zorzut Memorial House in Medana, Memorial Museum of Hero Mihajlo in Šempas and the Museum Collection in Sežana.
Goriški muzej professionally oversees the following collections: Lojze Spacal Gallery and Karst House in Štanjel, Memorial Collection of the Kosovel Family in Tomaj, Avgust Černigoj Gallery and the collection of carriages in Lipica, Marian Museum on Mount Sveta Gora, and Riko Debenjak Gallery in Kanal.