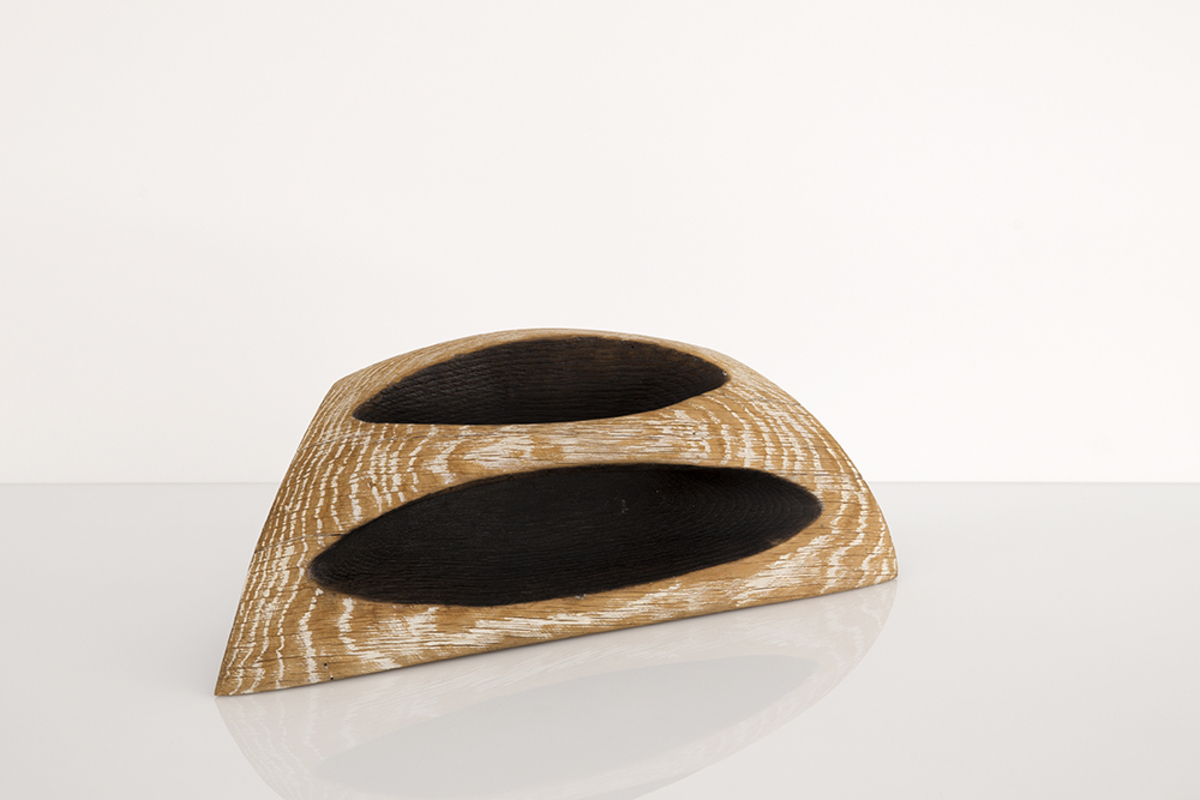 Vasja Žbona – donation to the Goriški muzej
At the Goriški muzej we are presenting the donation of works by the sculptor Vasilij Žbona, a native of Miren, who spent most of his life in Paris, where he moved at a young age, in the sixties of the twentieth century, driven by a strong desire for change and to become part of the artistic world. The French capital attracted him as a great dynamic, multicultural and artistic urban center, which experienced a renaissance after the Second World War and which became, in the late sixties, the scene of great social changes.
Žbona was particularly influenced by the collaboration with the Cuban sculptor Augustín Cárdenas, "the last great surrealist sculptor" according to André Breton, first as a pupil and later as a helper. Working with the Cuban master, he was able to acquire the technical knowledge to express his creative power and also had the opportunity to live in a vibrant and stimulating environment. For his own works he chose wood as the main material, in which he sought, as he himself said, "sensitivity and poetry".
Žbona is little known in the Slovenian territory, during his lifetime he returned only a few times in his town of origin and had only two exhibitions in Slovenia. The exhibition and the catalogue of the Goriški muzej finally present him more completely in the Slovenian and Goritian area. The thorough study of dr. Jure Mikuž also places the work of Vasilij Žbona in the context of modern European and international sculpture.
After the artist's death, the family decided to donate the works to the Goriški muzej, the institution responsible for collecting, preserving and presenting artists of the Goritian territory. Vasilij Žbona belongs among them, but, as should happen in art, he has also transcended the boundaries of the local and the national sphere and has connected us through the universal visual language of art.
Location: Kromberk Castle
From: 29 Nov 2019
Till: 30 Sep 2020