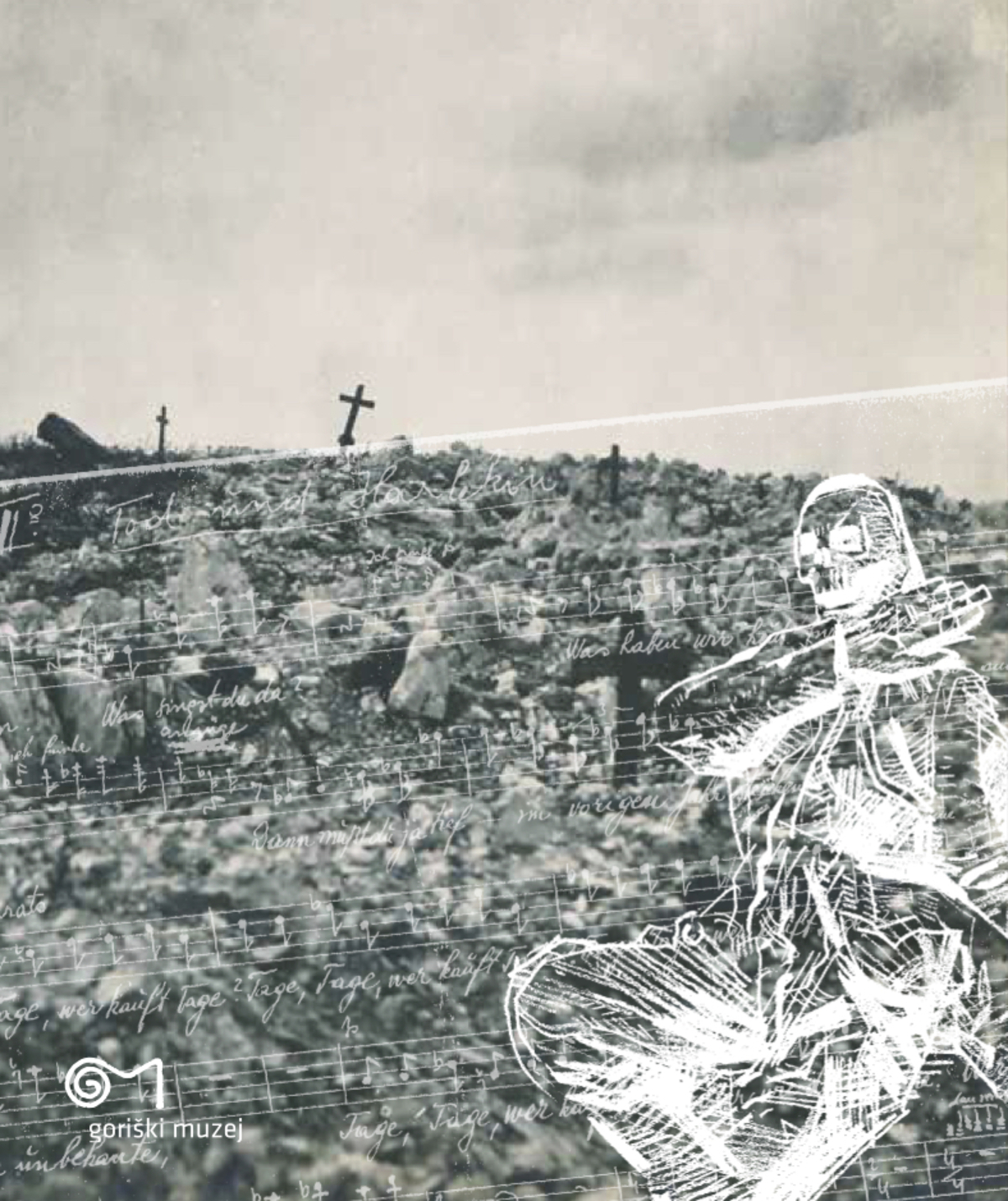 Viktor Ullmann – Witness and Victim of the Apocalypse
The Austrian Jewish composer Viktor Ullmann witnessed the poison gas attack at the Isonzo Front near Bovec during the staging of the 12th Battle of the Isonzo on 24th October 1917 during World War I as an artillery observer in the Austro-Hungarian Army; in World War II on 18th October 1944 he became a victim of poison gas in the German concentration camp Auschwitz.
In 1943 and 1944, Ullmann finalized the composition of the opera The Emperor of Atlantis or The Disobedience of Death at the Terezin concentration camp. He had drawn the subject matter for this opera from his personal experience of World War I at the Isonzo Front.
This exhibition presents how Viktor Ullmann's opera connected the memorial of the Isonzo landscape and both world wars of the 20th century, which he had witnessed and become a victim to. World War I and World War II started with hatred against the Other also on newspaper front pages and ended with millions of casualties throughout Europe and worldwide. "Have we learnt anything from it?" is the question which the authors and curators of the exhibition wish to ask the inquisitive visitor.
Viktor Ullmann was imprisoned at the concentration camp of Theresienstadt / Terezin from 1942 to 1944. There he composed a lot of music for the "Freizeitgestaltung". Among those compositions is "Die Weise von Liebe und Tod des Cornets Christoph Rilke / The Lay of Love and Death of Cornet Christoph Rilke" written in 1944. He composed the melodrama of "The Lay of Love and Death of Cornet Christoph Rilke" after the lyrical tale of Rainer Maria Rilke.
In World War I, after the 12th Battle of the Isonzo, Ullmann was stationed in Barcola near Trieste. He was assigned as an observer on Hill 89 near Duino. From there he had a view of Duino Castle where Rilke had lived and worked a few years before. Ullmann was sent Rilke's lyrical tale, which he read at the observation post. A "Cornet" was the military rank of a standard-bearer, which is what Ullmann was in 1917.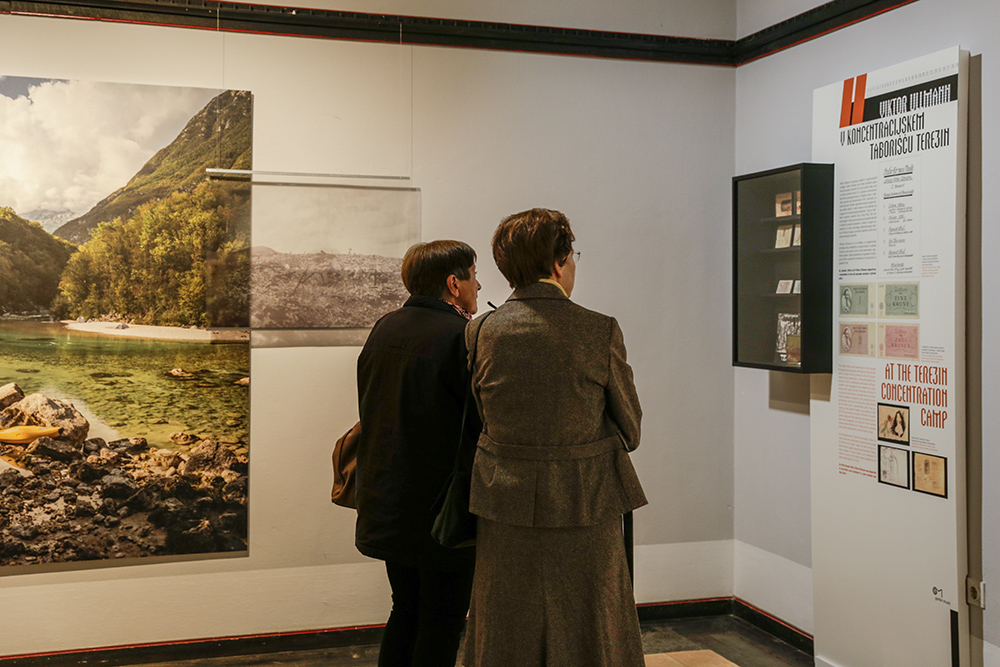 A part of the exhibition, and its corresponding catalogue, also discusses the topic of gas warfare in World War I and the gas attack at Bovec on 24th October 1917. The text contributed by Aneja Rože was part of the travelling exhibition V objemu strupenih hlapov / In the Embrace of Poisonous Fumes, which had been prepared in 2017 by mag. Davor Kernel of the Regional Museum Goriški muzej in cooperation with the Tabor Lokev Military Museum.
Location: Kromberk Castle
From: 23 Oct 2018
Till: 30 Apr 2020
Authors of the exhibition:
Mag. art. Herbert Gantschacher, dr. Marko Klavora
Design:
Evita Lukež
Photography:
Dragan Arrigler
Coordinator:
Matic Volarič